Because our weather is hot in the summer and cold in the winter, we have to find windows that can meet our energy demands in multiple seasons while still providing security against wind and other weather patterns.
Your windows not only need to be able to keep out the hot light in the summer, but need to keep the warm air inside your home in the winter.
And if they could open to let the breeze in during spring & autumn, but close tightly during thunderstorms, that would be absolutely perfect, right?
There are windows to suit every need for every room in your home.
​
​
​
​
Mid-Atlantic Homes Have Multiple Needs
U-Factor is the rate at which your window allows non-solar heat flow. This means how much heat is lost or gained when there's NOT direct sunlight shining through the window. The lower the U-Factor, the more energy efficient the window is.
​
​
Solar Heat Gain Coefficient is how much heat is released in your home as a result of sunshine. The lower your SHGC, the less solar heat it transmits and the more energy efficient your window is.
Visible Transmittance is the measurement of how much visible light your window lets in. Higher Visible Transmittance scores mean that your window allows more light into your home than a product with a lower Visible Transmittance scores.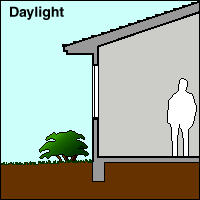 Air Leakage is the rate of movement around your window. A window with a low Air Leakage rating has a tighter seal that one with a high rating.
Proper installation is critical to getting the most out of your replacement or storm window investment. A properly installed double or triple pane window can mean the difference between enjoying energy savings and feeling the breeze (around a poorly installed frame). Which is why we custom measure and design every window to ensure a perfect fit.
Windows are a great opportunity to update your home aesthetic while enhancing its physical structure – a winning combination which will make a clear difference!